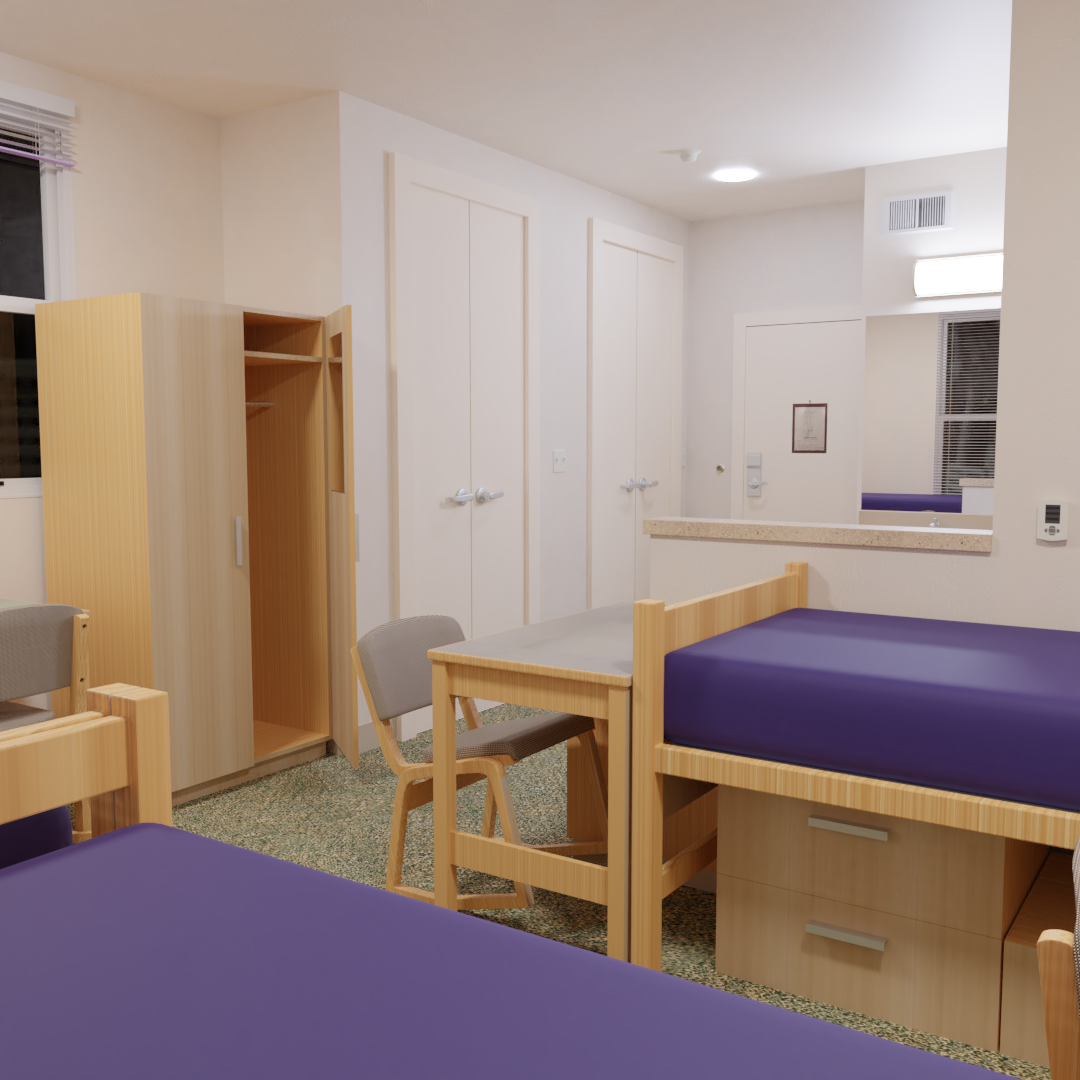 In my first year, I made a 3D rendering of my dormitory. This image gallery shows the results. In my third year, I turned it into a Unity video game, which can be played at the link:
lab.vanarp.com/game
. If the game does not appear to work, please try viewing it in a different browser. It appears to work best in Chrome and Edge.
Almost all textures were photographed by me. In the game, the music is copyrighted, and some models are from the Unity Asset store.